I want to share my breast cyst story because if you are already prone to breast cysts or you just found one you can rest easy and get rid of them yourself within a week or so. It's super easy!
I found my first and second lump in my breast in 2006 when Saturn

was conjunct my Leo Moon

& Jupiter

. I add this here for all of you who understand the language of astrology because I am pretty sure that there is a correlation between challenging transits between Saturn and the Moon and breast lumps because the next time I got a series of breast cysts was seven years later when Saturn was square my Moon and Jupiter. Who knows – maybe Jupiter plays a little bit of an exaggerated, excessive part in this for me.
Saturn is a restrictive energy and when it transits your Moon (which rules the breasts, feelings, nurturance, how you take care of yourself) in any of the challenging aspects: conjunct, square or opposition there is a tendency for the individual to do absolutely no self-nurturance, to not care at all about Self, to feel lonely, like a bit of a failure and perhaps a bit depressed. Ayyy, Saturn! The key, I think, is that you know what would be good for you but you just can't muster the energy to do it. There is no energy to be kind to yourself, no energy to do something that would make you feel better….I think this is key. In some people (we all have our weak areas) this transit/these feelings are going to manifest as lumps in your breasts (moon rules breasts). I've noticed that women born with the Moon in Capricorn


(Saturn rules Capricorn) are prone to lumps in their breasts, too. One solution is to be more kind to yourself about what you feel. Don't be intolerant of what you are feeling. Allow yourself to feel the feeling and work with it – that way you have some control (Capricorn and Saturn like control). Relegating feelings that you don't want to feel to your unconscious is just going to make that repression express itself in your body so that you're distracted by the body issue instead of the emotional issue. Check our Dr. Sarno's book on "The Mindbody Prescription – Healing the Body, Healing Pain" – it's very eye opening!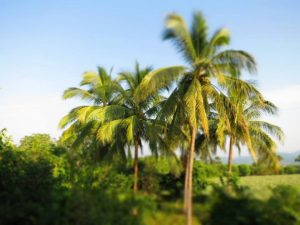 OK so, astrology and psychology out of the way, I discovered this lump while I was in Mexico and I freaked out. Of course, I thought it was probably the worst possible thing it could be. I went to a healer here who felt it and said that it was likely just a breast cyst since it was softish and I said that it hurt. Apparently, in some cases cancer is hard like a rock or gravel and doesn't hurt.
So, my worry was slightly assuaged but she told me to see a doctor in Canada to be sure. I was in Canada a month later and the diagnosis was breast cyst. Phew!! What a relief. The doctor inserted a lonnnng needle into my breast and tried to extract the liquid inside the cyst but she couldn't do it. I said, "Try again!" She was taken aback because I guess it's not often that people insist on being stuck by a long needle, again! But I really just wanted the lump gone. I could see the damn thing when I was lying on my back and I could feel it between me and the person I was hugging! It was about 2″ by 1″. She couldn't get it after a second try either so I had to make an appointment with a specialist, unfortunately. The specialist, of course, inserted the needle and extracted the greeny-brown liquid on the first try. Thank goodness, no more cyst!
The next time I got a breast cyst was in 2013 when Saturn was in Scorpio, squaring my Moon in Leo. Sigh. You'd think with my previous experience and the knowledge that I was experiencing a Saturn square Moon transit that I could have stopped the lump from forming in it's tracks by being good to myself (which I usually am!) But, nooooooo. I went through the same feelings of "I don't care, I'm just going to sit here and watch another movie and NOT move my body or attempt to make myself feel better…." Sigh. But, this cyst seemed to come out of nowhere and was HUGE…like 3″ long and 1″ wide! Ack!
I went to a German healer, who specialized in live blood analysis and dark field microscopy, who explained that cysts like these are like the garbage bins of the body. Any toxins in the body get shoved over to one area and create a lump together so that they are out of the way of all the healthy cells. What we need to do is to get the toxins in this lump to leave the body. There are a couple of ways to do that. My huge cyst was gone in just five days and when I got another one a few months later I repeated my cure and it was gone in a few days, too. ????
So, here is what you do!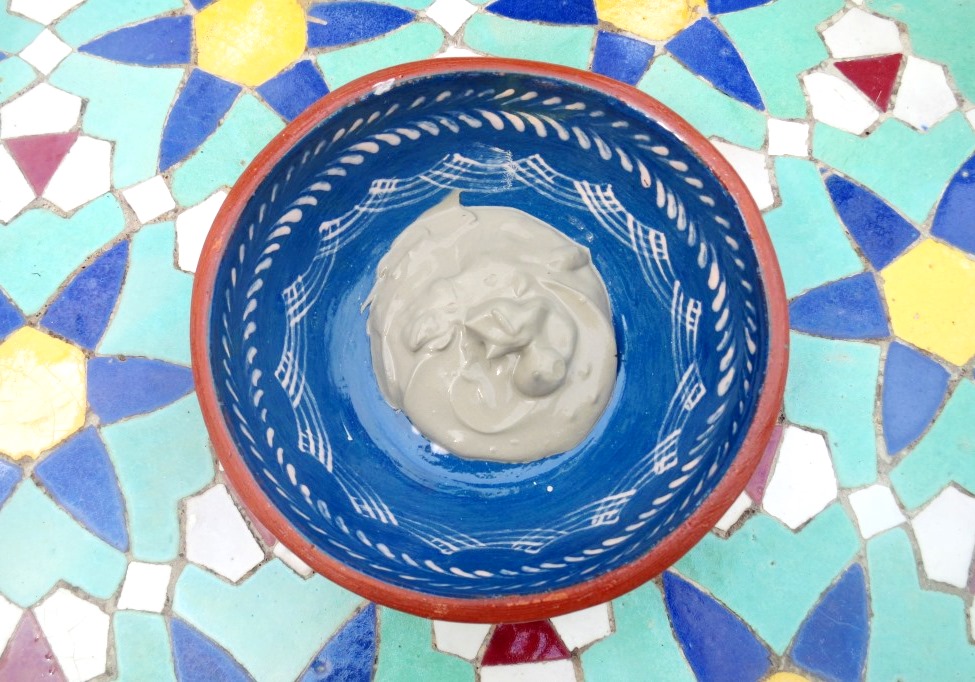 FIRST:
Make a thick slurry with either bentonite clay or zeolite clay and some coconut oil. The consistency should be paste-y not dribbly. Pack it on to your breast on top of the lump, extending it out around the lump an inch or so. Then, take a napkin or cloth/plastic bandage and with tape that you can use on skin (don't use normal tape – I did and owwwww, it hurt taking it off!) tape the napkin or plastic on to your breast. Sleep the whole night with this pack on your breast. Rinse off in the morning. Repeat every night. Drink a lot of warm water to flush your system….drink at least 2 liters a day.
EDIT: Check out Sonia's post from February, 2020 below. She is using castor oil with the bentonite clay instead of the coconut oil and she is having real success dissolving her cysts ???? You might want to try it! Here's a page on my old website on Edgar Cayce's Castor Oil Pack recommendations.
SECOND:
Do this breast lymph massage three times a day. It is super simple. I found this video online and it is great. It will get your lymph moving in your breast which will help to drain the toxins in your cyst. If your breasts tend to feel painful and/or fibrousy just do this exercise and, voila, pain-away!! It totally works.
That's it! You'll be so happy that you discovered this method. It is so easy and so effective!
If you don't know what your astrology chart looks like you can go here to find out how to generate it, for free, of course ????  It is my personal page that describes how you create it and some basics on reading your own chart. Who knows – maybe you have a Saturn transit to your Moon, too, or a natal predisposition symbolized by your natal Saturn aspecting your natal Moon in a challenging way!? A Capricorn Moon may carry the same "hard on yourself" predisposition that can lead to lumps.
I hope this gets to the people who need it. I had searched the internet about how to deal with breast cysts on your own and had found absolutely nothing.
Here's to self-awareness and taking care of yourself!!
(and to happy, healthy breasts! ???? )
Love,
Tracey